Learning Bowen Theory:  What does this mean?
Do you remember how and when you first got interested in Bowen theory? Perhaps it was through Rabbi Friedman, or Peter Steinke, or Ron Richardson.  Perhaps it was at a conference, or something mentioned by a colleague.  Many leaders have been "caught" by the theory, but actually learning it, is often a different thing.  It doesn't come automatically, or through reading a book or hearing a lecture.  Because knowing Bowen theory also involves looking at self and managing self in relationship, it gets a bit more complex.
The Spring 2018 meeting of the Voyagers will focus on questions such as:
How does one learn Bowen theory?
How does one teach Bowen theory?  What models work (or don't)?
What does it mean to learn Bowen theory?
What keeps you coming back?
We are privileged to have Walter Smith as our presenter on Thursday.   He is a founding member of the Western Pennsylvania Family Center, clinical director for the Allegheny County Department of Human Services, and the deputy director for the department's Office of Children, Youth and Families.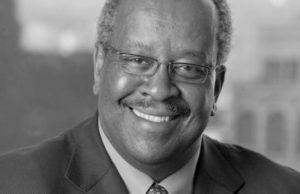 Walter H. Smith Jr., Ph.D.
The meeting begins at 1:30 p.m. on Tuesday, March 13 and concludes at noon on Friday, March 16.  Again, we will be meeting at the Staybridge Suites in McLean, VA.